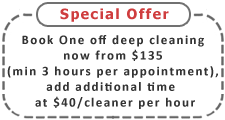 Upholstery Cleaning Taylors Hill
To remove all signs of age and wearing from not only the covers of your sofas and armchairs, and also all harmful substances from even deep beneath the surface, use our service for upholstery cleaning Taylors Hill. Our advanced techniques mean that your upholstered furniture will look and smell incredibly fresh, it'll also be safe and hygienic for you and your entire family! We guarantee we'll remove all potential allergens and pollutants, leaving your home fresh and dirt-free!With our upholstery cleaners Taylors Hill you'll be getting top cleaning from the area's most popular professionals! Our cheerful staff have over ten years experience of offering a service for furniture cleaning across the local area, and in that time they've achieved uniformly amazing results with the top of the range equipment we provide them with.
Why Use Our Upholstery Cleaners Taylors Hill?
We provide the leading service for upholstery cleaning Taylors Hill, but what's more, we offer it at one of the most competitive rates on the market. What few of our competitors can offer a service of similar quality, achieving even close to the results that our professional team can, cannot match our affordable prices.And there's a whole slew of extra benefits you'll gain access to when you use the services of our upholstery cleaners Taylors Hill, including:
Wide availability:

book an appointment with us at any time of the week. We work seven days a week, year-round, and we never charge any extra, no matter what time you need our assistance!

24-hour customer service:

ever felt like a company didn't know you were there? You won't have this problem with us because our service hotlines are open and fully staffed around the clock! Call us at any time for a free quote or to re-schedule an appointment. We're always happy to take your call!

Special offers:

we have a select range of special deals, including an offer whereby you can save money on booking more than one of our services at the same time. Create your perfect cleaning package by combining your sofa cleaning with our carpet cleaning or a full home cleaning, for example, and you'll be in store for an amazing discount!
Schedule Upholstery Cleaning Taylors Hill
Make an appointment for upholstery cleaning Taylors Hill with us now, by using our online booking form to request a quote.
Or, if you prefer, you can call us - on 03 8672 3963 - for a free, no-obligation quote or to ask a question of our upholstery cleaners Taylors Hill. Our team of friendly customer care staff keep our phone lines open 24 hours a day, 7 days a week, so it's always a good time to call! You can also use our online chat support feature to reach us at any time of the day or night.
Before you make a booking you must agree with our Cleaning Services Terms and conditions.
Hire Us for Efficient Warehouse Removals in Taylors Hill and 3037