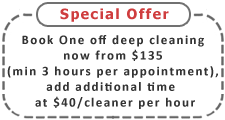 Duct Cleaning Taylors Hill
Use our service for duct cleaning Taylors Hill to ensure the correct and efficient working of your air conditioning system. We've been successfully offering our service for over ten years, so when you employ our service you'll be reaping the rewards of a decade's worth of experience. We will efficiently remove any build up of dust and dirt within your vents and ducts, making sure that air is circulated cleanly, and with no undesirable odours. We also perform routine maintenance to keep them running smoothly. This will also do away with the very real risk of creating a fire hazard if the build up is left unattended!
Our duct cleaners Taylors Hill are highly trained professionals with all the high-level qualifications necessary to operate our range of state-of-the-art cleaning technology in the most effective way, and to guarantee you an air conditioning system that will give you fresh and satisfying air all day long!
Why Use us for Duct Maintenance Taylors Hill?
Firstly, because you'll be guaranteeing yourself a perfectly functioning ventilation system... our service for duct cleaning Taylors Hill is one of the most effective on the market! But, what's more, we provide this stellar service at a rate that is one of the most affordable around. There's no need to shop around for better deals or lower prices - we've got it all! Plus, you'll be in line for a whole range of bonus features, like our:
24/7 customer service facility:

use our online chat support or our phone lines to stay in touch with us around the clock

Range of Special offers:

combine all the services you need from us into a single package and you'll be paying much less! Add rubbish removals or a deep cleaning service to your order and see the savings in store for you!

Full insurance:

so that no matter what unlikely situation arises, you're completely protected.

Vetted staff:

our staff are stringently police checked
Schedule Duct Cleaning Taylors Hill With Us Now
Get in contact with us today - on 03 8672 3963. We'll be able to give you a free, no-obligation quote on the services of our duct cleaners Taylors Hill. It's always a good time to give us a call - or start a conversation through our online chat support feature, because the live advisers of our friendly customer care team keep our contact centre open and fully staffed 24 hours a day, 7 days a week!
You can also reach us through our online appointment form. It's a simple way to request a quote on duct cleaning Taylors Hill, and will return an instant and accurate estimate to you!
Before you make a booking you must agree with our Cleaning Services Terms and conditions.
Hire Us for Efficient Warehouse Removals in Taylors Hill and 3037